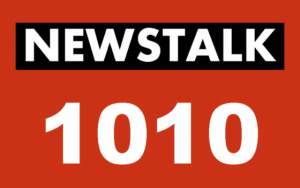 On the May 17, 2020 episode of The Richard Crouse Show we meet comedian and actor Sean Cullen. We find out his #COVID19COMEDYFEST, how "Full Metal Jacket" influenced his humour, why he hates "Mrs. Doubtfire" and what it was like playing twins in the new Netflix animated movie "The Willoughbys." Then, internationally best selling author and forensic anthropologist Kathy Reichs visits via Zoom. We talk about finding the real life inspiration for her wildly popular series of Temperance Brennan "Bones" novels, why she doesn't wear rings anymore and why crime books are so popular. Come visit with us! In isolation we are united!
Listen to the whole thing HERE!
Here's some info on The Richard Crouse Show!:
Each week on the nationally syndicated Richard Crouse Show, Canada's most recognized movie critic brings together some of the most interesting and opinionated people from the movies, television and music to put a fresh spin on news from the world of lifestyle and pop-culture. Tune into this show to hear in-depth interviews with actors and directors, to find out what's going on behind the scenes of your favourite shows and movies and get a new take on current trends. Recent guests include Ethan Hawke, director Brad Bird, comedian Gilbert Gottfried, Eric Roberts, Brian Henson, Jonathan Goldsmith a.k.a. "The most interesting man in the world," and best selling author Linwood Barclay.
Click HERE to catch up on shows you might have missed!