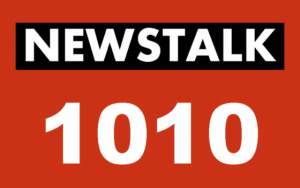 This week on the May 31, 2020 episode of Richard Crouse Show we meet Gordon Deppe, lead singer, guitarist and songwriter for The Spoons. The writer of big hits like "Romantic Traffic," "Nova Heart," "Old Emotions" and "Tell No Lies" joins me to talk about what should have been a celebratory summer season for The Spoons, who turn forty years old this year, the band's brand new album "New Day New World"—and play the title track for us live!—why he doesn't feel like writing songs right now and what it is like being married to a front line worker. Then, we speak to tv host, author, designer and olive oil farmer, Debbie Travis. From her home in London, England she describes what's happening in her neighborhood, why she left her retreat in Tuscany when the pandemic started and why may be the perfect time to reinvent your life, which just happens to be the subject of her best selling book, "Design Your Next Chapter: How to Realize Your Dreams and Reinvent Your Life," now out in paperback. Come visit with us! In isolation we are united!
Listen to the whole thing HERE!
Here's some info on The Richard Crouse Show!:
Each week on the nationally syndicated Richard Crouse Show, Canada's most recognized movie critic brings together some of the most interesting and opinionated people from the movies, television and music to put a fresh spin on news from the world of lifestyle and pop-culture. Tune into this show to hear in-depth interviews with actors and directors, to find out what's going on behind the scenes of your favourite shows and movies and get a new take on current trends. Recent guests include Ethan Hawke, director Brad Bird, comedian Gilbert Gottfried, Eric Roberts, Brian Henson, Jonathan Goldsmith a.k.a. "The most interesting man in the world," and best selling author Linwood Barclay.
Click HERE to catch up on shows you might have missed!