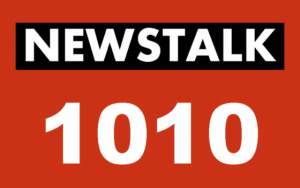 On the May 10, 2020 episode of The Richard Crouse Show, Richard speaks to Kristian Bruun, star of "Orphan Black," "Carter" and "Ready or Not." Join us to hear about life as a Los Angeles-based actor during the pandemic, how packs of coyotes have been spotted in his neighbourhood and how his character Donnie from "Orphan Black" would fare during self-isolation. Then, we meet Laura Vandervoort, star of "Rabid," new to VOD this week. We talk about her recent consultation with a dog psychic, why you should never drink the fake blood on a movie set and her hand washing tips. Come visit with us! In isolation we are united!
Listen to the whole thing HERE!
Here's some info on The Richard Crouse Show!:
Each week on the nationally syndicated Richard Crouse Show, Canada's most recognized movie critic brings together some of the most interesting and opinionated people from the movies, television and music to put a fresh spin on news from the world of lifestyle and pop-culture. Tune into this show to hear in-depth interviews with actors and directors, to find out what's going on behind the scenes of your favourite shows and movies and get a new take on current trends. Recent guests include Ethan Hawke, director Brad Bird, comedian Gilbert Gottfried, Eric Roberts, Brian Henson, Jonathan Goldsmith a.k.a. "The most interesting man in the world," and best selling author Linwood Barclay.
Click HERE to catch up on shows you might have missed!