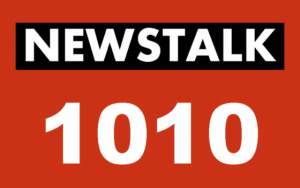 This week on the June 14, 2020 episode of Richard Crouse Show: We meet Clarke Peters, one of the stars of the new Spike Lee joint "Da 5 Bloods." It's an adventure movie that also examines the role of African American soldiers in Vietnam and how that conflict affected the rest of their lives. We talk about how he was accused of draft evasion by the FBI, how life during the pandemic has taught us to think about more than just ourselves and why he considers himself a stage actor first and foremost.
Then we talk to Steve Earle, a Grammy award winning singer-songwriter, a record producer, author and actor whose song Copperhead Road is still a jukebox favorite thirty-three years after it made him a superstar. Earle Zooms in from his home in Tennessee to talk about how his new album "Ghosts of West Virginia" might bridge the political gap, going to Walmart and how doing yoga helps to center him in these anxious times.
Listen to the whole thing HERE!
Here's some info on The Richard Crouse Show!:
Each week on the nationally syndicated Richard Crouse Show, Canada's most recognized movie critic brings together some of the most interesting and opinionated people from the movies, television and music to put a fresh spin on news from the world of lifestyle and pop-culture. Tune into this show to hear in-depth interviews with actors and directors, to find out what's going on behind the scenes of your favourite shows and movies and get a new take on current trends. Recent guests include Ethan Hawke, director Brad Bird, comedian Gilbert Gottfried, Eric Roberts, Brian Henson, Jonathan Goldsmith a.k.a. "The most interesting man in the world," and best selling author Linwood Barclay.
Click HERE to catch up on shows you might have missed!