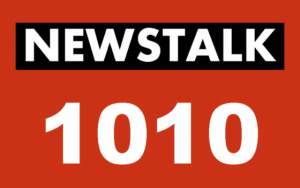 On the September 06, 2020 edition of the Richard Crouse Show we meet we meet Iain Reid the Canadian author of the bestselling novel "I'm Thinking of Ending Things."
"I'm Thinking of Ending Things" has been described as a psychological thriller and horror fiction, and is about a young man who takes his girlfriend to see his parents on a remote farm and the disturbing aftermath that follows. It sounds simple, but this is anything but. It's a story of predetermination and free will that bears up to reading and rereading.
It's now also a Netflix film, directed by Charlie Kaufman, starring stars Jessie Buckley, Jesse Plemons and Toni Collette.
Then, Richard welcomes four very special guests, "Midsommar" director Ari Aster and star Jack Reynor.
Listen to the whole thing HERE!
Here's some info on The Richard Crouse Show!:
Each week on the nationally syndicated Richard Crouse Show, Canada's most recognized movie critic brings together some of the most interesting and opinionated people from the movies, television and music to put a fresh spin on news from the world of lifestyle and pop-culture. Tune into this show to hear in-depth interviews with actors and directors, to find out what's going on behind the scenes of your favourite shows and movies and get a new take on current trends. Recent guests include Ethan Hawke, director Brad Bird, comedian Gilbert Gottfried, Eric Roberts, Brian Henson, Jonathan Goldsmith a.k.a. "The most interesting man in the world," and best selling author Linwood Barclay.
Click HERE to catch up on shows you might have missed!