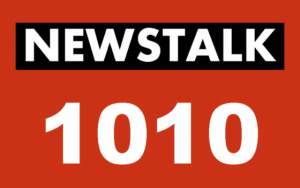 This week on The Richard Crouse Show: Liz Kozak is an award-winning producer, writer and editor. She is Director of Editorial and Content Development at The Second City and together they are the authors of "The Second City: The Essentially Accurate History."
Info on the book from amazon.ca: Since opening in 1959, The Second City has transformed the state of comedy as we know it, creating a wickedly funny culture of improvisation and training thousands of artists-who now dominate popular entertainment-in the art of improv-based theater.
This newly revised and expanded edition of The Second City tells the story of the legendary comedy institution and the Emmy-winning sketch comedy classic SCTV, folding new material and commentary in with tales of The Second City's storied past. The giants who got their start at The Second City in its earlier years-including Alan Arkin, Dan Aykroyd, John Belushi, John Candy, Chris Farley, Eugene Levy, Tim Meadows, Bill Murray, Mike Myers, Catherine O'Hara, Gilda Radner, Joan Rivers, Martin Short, and Fred Willard-are joined in these pages by more recent alumni like Aidy Bryant, Steve Carell, Stephen Colbert, Tina Fey, Keegan-Michael Key,Jack McBrayer, Bob Odenkirk, and Jason Sudeikis.
The real stories of The Second City and its performers will make you see the comedy juggernaut in a whole new light. Did you know John Belushi got his start lifting jokes from The Second City? Or that many cast members-including Stephen Colbert and Nia Vardalos-sold tickets or waited tables at the theater before they made it to the stage?
The Second City takes you behind the scenes of the world's leading improv theater. Now spanning six decades, the story of The Second City is both funnier and more poignant than anyone could have imagined."
Listen to the whole thing HERE!
Here's some info on The Richard Crouse Show!:
Each week on the nationally syndicated Richard Crouse Show, Canada's most recognized movie critic brings together some of the most interesting and opinionated people from the movies, television and music to put a fresh spin on news from the world of lifestyle and pop-culture. Tune into this show to hear in-depth interviews with actors and directors, to find out what's going on behind the scenes of your favourite shows and movies and get a new take on current trends. Recent guests include Ethan Hawke, director Brad Bird, comedian Gilbert Gottfried, Eric Roberts, Brian Henson, Jonathan Goldsmith a.k.a. "The most interesting man in the world," and best selling author Linwood Barclay.
Click HERE to catch up on shows you might have missed!