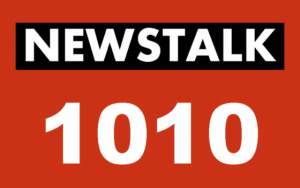 This week on the June 21, 2020 episode of Richard Crouse Show: Ian Williams is the author of Personals, Not Anyone's Anything, You Know Who You Are, and a finalist for the ReLit Prize for poetry. He was named one of ten Canadian writers to watch by CBC. His latest book is a novel called "Reproduction," a love story about the way families are formed. That novel, which explores unconventional connections and brilliantly redefines family made him the second writer with Trinidadian roots to win the coveted Giller Prize, the biggest prize in Canadian Literature.
Then, Sir Ben Kingsley stops by. He burst onto screens in 1982 playing the title role in "Gandhi," a part that won him an Oscar for Best Actor and a shelf full of other awards… other memorable roles followed in "Schindler's List," "Bugsy," "Sexy Beast" and dozens upon dozens of other great films. He was made a Knight by Elizabeth II at Buckingham Palace in 2002 and it is there that we began our conversation.
Finally, an in-depth interview with Arlene Dickinson, Canadian businesswoman, investor, television personality and author of, "Reinvention: Changing Your Life, Your Career, Your Future." She is a dragon investor on CBC television's Dragons' Den, she owns one of Canada's largest independent marketing and communications firms and is someone who has shaped and reshaped her life. Arlene stopped by to discuss her new book, and how to make meaningful changes in your life at any age.
Listen to the whole thing HERE! (Link coming soon)
Here's some info on The Richard Crouse Show!:
Each week on the nationally syndicated Richard Crouse Show, Canada's most recognized movie critic brings together some of the most interesting and opinionated people from the movies, television and music to put a fresh spin on news from the world of lifestyle and pop-culture. Tune into this show to hear in-depth interviews with actors and directors, to find out what's going on behind the scenes of your favourite shows and movies and get a new take on current trends. Recent guests include Ethan Hawke, director Brad Bird, comedian Gilbert Gottfried, Eric Roberts, Brian Henson, Jonathan Goldsmith a.k.a. "The most interesting man in the world," and best selling author Linwood Barclay.
Click HERE to catch up on shows you might have missed!