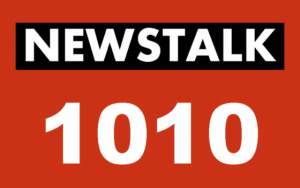 The Richard Crouse Show for August 2, 2020: We meet Dawn Tyler Watson. via Zoom from her home in Montreal. To call Dawn Tyler Watson a blues singer isn't quite accurate. Sure, On the's called the Queen of the Blues in Montreal and latest record "Mad Love," just won the 2020 JUNO award for Blues Album of the Year, but her music also infuses elements of Jazz, Soul, Rock, and Gospel to pushes the boundaries of traditional Blues.
We caught up, talking about what she learned while busking in the subway, taking home the coveted first-place prize at the International Blues Challenge in Memphis in 2017, why she used to have imposter's syndrome, but doesn't anymore and how her perspective on everything changed after triple bypass surgery.
I started the interview by asking how she and her dog Molly are doing these days.
Then, Chris Hadfield stops by to discuss when science and pop culture collide.
Listen to the whole thing HERE!
Here's some info on The Richard Crouse Show!:
Each week on the nationally syndicated Richard Crouse Show, Canada's most recognized movie critic brings together some of the most interesting and opinionated people from the movies, television and music to put a fresh spin on news from the world of lifestyle and pop-culture. Tune into this show to hear in-depth interviews with actors and directors, to find out what's going on behind the scenes of your favourite shows and movies and get a new take on current trends. Recent guests include Ethan Hawke, director Brad Bird, comedian Gilbert Gottfried, Eric Roberts, Brian Henson, Jonathan Goldsmith a.k.a. "The most interesting man in the world," and best selling author Linwood Barclay.
Click HERE to catch up on shows you might have missed!