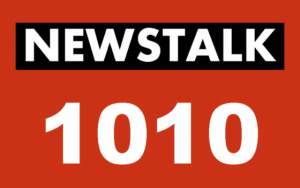 On the Richard Crouse Show Podcast this week we meet Liberty DeVitto. He joins me via Zoom but you've been listening to him for decades. As Billy Joel's drummer from 1976 to 2003, he's credited as drummer on records with sales of over 150 million copies. Do you love "Just the Way You Are"? That Liberty DeVitto. How about "She's Always a Woman," "Only the Good Die Young" "You May be Right" or "It's Still Rock and Roll to Me"? All Liberty DeVitto. He's what they call a New York City style drummer, solid and powerful. He also an author with a new memoir, "Liberty: Life, Billy and the Pursuit of Happiness," available now wherever you buy fine books. It details not only the good times with Joel, but also the bad… leading up to their split in 2006. Later in the show I ask Liberty about how his relations with the singer disintegrated… and how they buried the hatchet after fifteen years. We started though, by talking about something we're all missing these days: live music.
Listen to the whole thing HERE!
Here's some info on The Richard Crouse Show!:
Each week on the nationally syndicated Richard Crouse Show, Canada's most recognized movie critic brings together some of the most interesting and opinionated people from the movies, television and music to put a fresh spin on news from the world of lifestyle and pop-culture. Tune into this show to hear in-depth interviews with actors and directors, to find out what's going on behind the scenes of your favourite shows and movies and get a new take on current trends. Recent guests include Ethan Hawke, director Brad Bird, comedian Gilbert Gottfried, Eric Roberts, Brian Henson, Jonathan Goldsmith a.k.a. "The most interesting man in the world," and best selling author Linwood Barclay.
Click HERE to catch up on shows you might have missed!