NEWSTALK 1010: THE RICHARD CROUSE WITH 'LAB RATS" AUTHOR DAN LYONS!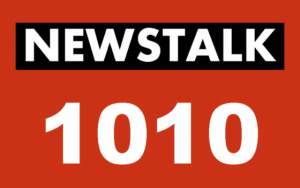 This week on the July 05, 2020 edition of the Richard Crouse Show: We meet Dan Lyons. He's spent much of his recent career, following jobs as a senior editor at Forbes magazine and a writer at Newsweek, examining something that is on people's minds these days… work. Drawing on his experience at his first job outside of a newsroom, at the HubSpot start-up he has looked at how and why we work from all angles. He has been called "the Mark Twain of Silicon Valley," and "Jonathan Swift for our own digital age." No less an expert than money man Dave Ramsay, of daveramsey.com," says Lyons is "the expert on the culture of work, and how it's changing business and lives." Today we take the conversation he started in his last book, "Lab Rats: How Silicon Valley Made Work Miserable for The Rest Of Us," and re-contextualize it for the pandemic to talk about what work will look like in the coming months and years.
Listen to the whole thing HERE! (Link coming soon)
Here's some info on The Richard Crouse Show!:
Each week on the nationally syndicated Richard Crouse Show, Canada's most recognized movie critic brings together some of the most interesting and opinionated people from the movies, television and music to put a fresh spin on news from the world of lifestyle and pop-culture. Tune into this show to hear in-depth interviews with actors and directors, to find out what's going on behind the scenes of your favourite shows and movies and get a new take on current trends. Recent guests include Ethan Hawke, director Brad Bird, comedian Gilbert Gottfried, Eric Roberts, Brian Henson, Jonathan Goldsmith a.k.a. "The most interesting man in the world," and best selling author Linwood Barclay.
Click HERE to catch up on shows you might have missed!