NEWSTALK 1010: THE RICHARD CROUSE SHOW WITH Daniel Kalla and Gordie Johnson!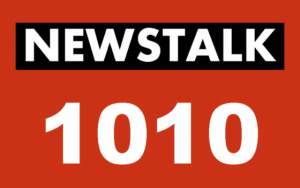 This week on the June 7, 2020 episode of Richard Crouse Show: My first guest today isn't a psychic but fifteen years ago in a book called "Pandemic," he wrote that the world was well overdue for a killer virus. On the Richard Crouse Show Podcast I speak with Daniel Kalla, an emergency room doctor, the head of the ER department at St. Paul's hospital in Vancouver and the author of bestselling books including his most recent novel "The Last High." We talk about his pandemic prediction, why we have been lucky as a planet and if he ever feels like a character in one of his own books.
Then… as the lead guitarist and singer for the platinum selling Big Sugar my next guest has employed his signature six string stomp to giant hits like "Diggin' a Hole", "The Scene", "Turn the Lights On" and "Roads Ahead." Gordie johnson zooms in from his Soundshack Studios, just outside of Austin, Texas to discuss Big Sugar's new album "Eternity Now," their first in five years, his love of doubleneck guitars and how being in isolation is kind of like being a musician on the road.
Listen to the whole thing HERE!
Here's some info on The Richard Crouse Show!:
Each week on the nationally syndicated Richard Crouse Show, Canada's most recognized movie critic brings together some of the most interesting and opinionated people from the movies, television and music to put a fresh spin on news from the world of lifestyle and pop-culture. Tune into this show to hear in-depth interviews with actors and directors, to find out what's going on behind the scenes of your favourite shows and movies and get a new take on current trends. Recent guests include Ethan Hawke, director Brad Bird, comedian Gilbert Gottfried, Eric Roberts, Brian Henson, Jonathan Goldsmith a.k.a. "The most interesting man in the world," and best selling author Linwood Barclay.
Click HERE to catch up on shows you might have missed!