NEWSTALK 1010: THE RICHARD CROUSE SHOW WITH Joe Pantoliano and Mick Rock!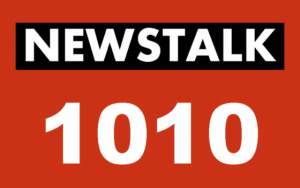 On this week's The Richard Crouse Show we meet:
Joe Pantoliano, a working actor for over forty years. From doing plays in empty basement theatres in New York City to Broadway to guest roles on the biggest television shows of several decades like "M*A*S*H" and "The Sopranos" and juicy supporting parts in films like "Risky Business," "The Goonies," "The Fugitive," "Memento," "Bad Boys" and "The Matrix" he says "There aren't any small parts, only small paychecks."
He jokes that he has a twenty-minute face, perfect for character work but his new film, "From the Vine" offers him the chance to show off his ninety-minute face. His first starring role in recent memory sees him playing a man who gives up a high-flying career as an executive to return to Italy, where he was born, to search for find his centre and regain his moral compass. In this interview we talk about the parallels between his life and that of his "From the Vine" character, Jimmy Stewart's wig and how "On the Waterfront" made him want to be an actor… and here's a surprise. It had nothing to do with Marlon Brando.
Let's get to know Joe Pantoliano.
Then we meet hip hop musician, former elementary school teacher and author Humble the Poet. He stopped by the "Pop Life" bar to discuss his new book "Things No One Else Can Teach Us," what he learned from his failures, including a bad record deal, how even after he crawled out of crippling debt, the satisfaction was short lived and much more.
Finally, we close with legendary rock photographer Mick Rock who talks about his collaboration with David Bowie.
Listen to the whole thing HERE! (Link coming soon)
Here's some info on The Richard Crouse Show!:
Each week on the nationally syndicated Richard Crouse Show, Canada's most recognized movie critic brings together some of the most interesting and opinionated people from the movies, television and music to put a fresh spin on news from the world of lifestyle and pop-culture. Tune into this show to hear in-depth interviews with actors and directors, to find out what's going on behind the scenes of your favourite shows and movies and get a new take on current trends. Recent guests include Ethan Hawke, director Brad Bird, comedian Gilbert Gottfried, Eric Roberts, Brian Henson, Jonathan Goldsmith a.k.a. "The most interesting man in the world," and best selling author Linwood Barclay.
Click HERE to catch up on shows you might have missed!